Use our software to sell your fans a bundle of entertainment including:
Artist Premiere
Paid access to private web pages containing unpublished videos and music.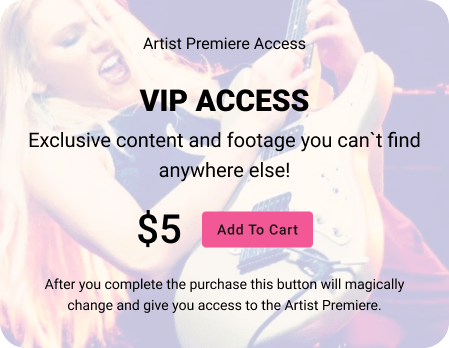 Thank You ArielBellvalaire.com
MxRR
Upload stems/tracks of your songs and let your fans pay to create their own version of your song.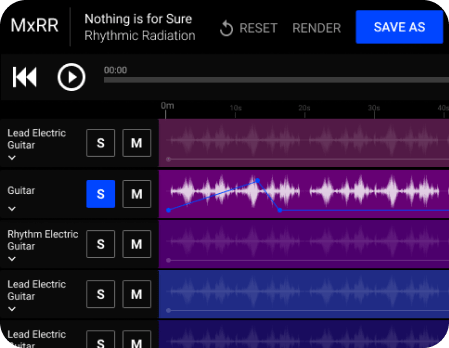 Karaoke version
Paid access to a karaoke version of your song. We have a karaoke lyrics builder.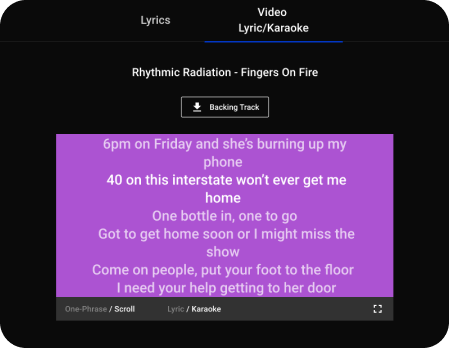 Mp3 or WAV
Fans can enjoy the music in the music player or download any of the above plus your song in Mp3 or WAV format.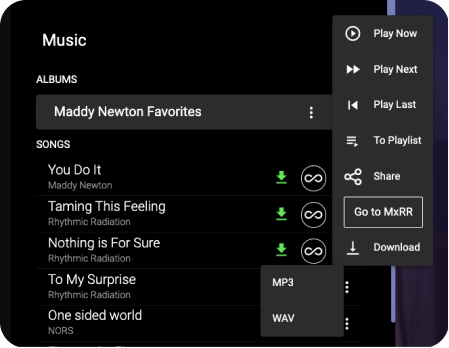 $2 per Fan
Plus we pay you $2 for every fan you sign up to our platform up to $50,000.
Merch Store
Our software provides you with your own Merch Store so you can add t-shirts, CD, and other merch to your bundle.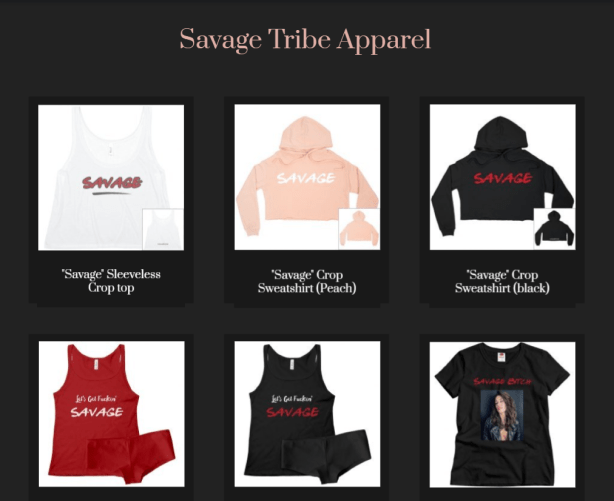 Website Builder
It's all FREE. Move your artist website to our platform and you get access to our website builder with all the above features.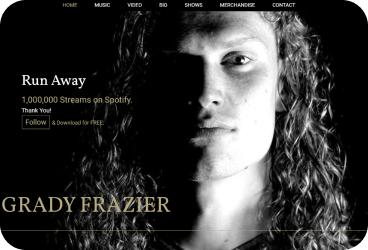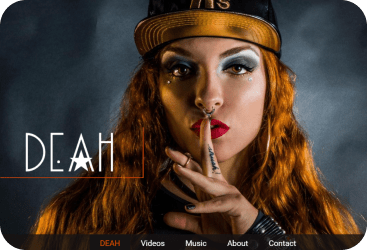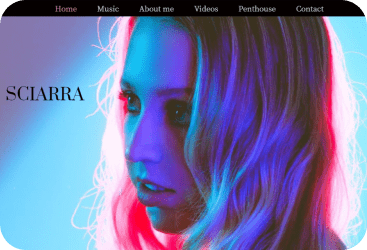 WE ARE THE FUTURE OF MUSIC
Music streaming royalties may always be low. The solution is to create new ways to monetize your fans. Here are a few more features you will enjoy.
Build a better streaming system for entertaining your fans.
Use the Gift Code generator to give your fans FREE access to some digital items.
Provide a website builder so you can have your own identity and a place to build your fan base and sell them entertainment and merch.
Your website includes a Crowdfunding feature.
You create song introductions and commentary your fans hear before your songs.
Your website includes ways to collect your fan's emails and an email sending platform.
WE HAVE THE BEST MUSIC RELEASE AND SELLING PLATFORM ON THE PLANET!
Before you release your album to streaming platforms, use your website as a place to sell digital bundles to your super fans.
Our system allows you to set release dates for automatic release.
You can allow whole song previews up to 10 for signed up fans, others get 45 seconds.
You do early release dates for a song or two in an effort to promote your new album release. Every song has its own settings and release date.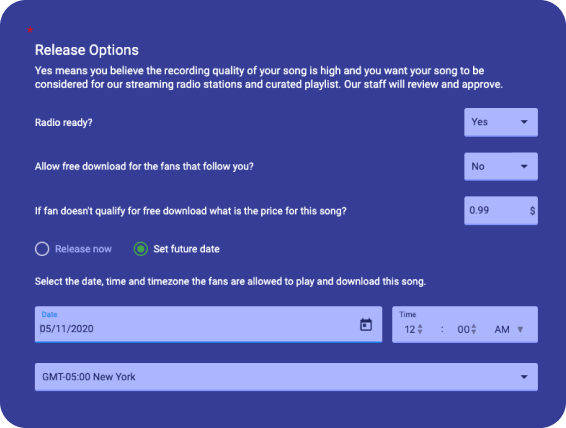 WHAT IF WE COULD PAY THE HIGHEST STREAMING ROYALTIES ON THE PLANET?
Earlier we said that streaming royalties may always be low. However, we have a plan that we think might change that.
Music Royalties paid out to music creators are the biggest expense that music streaming companies have. They have no choice but to argue to pay music creators less and less as they struggle for a profit. It's a broken business model.
Our business model is different. We will run ads and generate income through other methods, pay the bills, then the employees, investors and music creators will split the profits with the music creators getting the bulk of it.
This means we are all one team with the same goal in mind and we all win as the company grows.
To make this a reality we need all the music creators, music labels, and publishers to sign up and bring their fans. So spread the word. We are building this platform one artist at the time.
Join our Rhythmic Rebellion!
We can help you make more money today.
There is power in numbers and we need your help to make our dreams for the future a reality. Sign up and ask your music creator friends and fans to join us too!